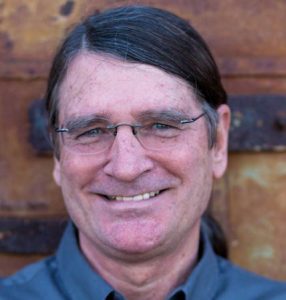 I am retired from my dual career as a computer tech and a teacher of medieval history at Boise State University. I began both jobs in 1985, working as the university's first PC support tech and then its first webmaster before moving over into web programming. I retired from that occupation at the end of June 2013. I taught a Western Civ class in 1986. In later years I taught courses on the Crusades, the Late Middle Ages, the Renaissance, the Reformation, and Jacob Bronowski's Ascent of Man series.
My training is in history, having received my M.A. in medieval history from the University of Utah in 1980 and my PhD in early modern Europe from the University of Massachusetts at Amherst in 1984. I have published a few academic articles.
Combining my two careers, I've taught history online since the early 1990s. To the best of my knowledge, I was the first person anywhere to offer a Western Civ course over the Web for college credit, and the first in the same medium to offer an upper division course for credit. In addition to four online courses, I have also built two sites that are ancillary to those courses. All this material is being migrated to my personal server space and is currently off-line. When it's available again, I'll link to it from here at Altearth
I have been writing all my life. Only in recent years have my efforts been coherent enough to begin producing stories that hang together and manage to get from beginning to end in one piece. Altearth is where all my writing takes place. I invented Altearth in 1995, but nothing much came of it for several years. Just the usual endless notebooks filled with endless notes.
Then something happened in 2002: my wife left a note on my desk. It was a note from the editor of Galaxy Magazine. I had submitted a short story in 1974 and received a nice rejection letter (hand written!) telling me the story was not a good fit but keep trying. And there it was. A message from nearly thirty years before, telling me to keep trying.
So I am.
I have been married since 1969 and have three grown children and two grandchildren. I love to travel. My wife and I play video games, mainly open-world RPG games. We still wonder, sometimes, why we live in a desert.